Raiffeisen Bank:
Credins Bank:
Kastrati Group:
EdilCentro Group:
"Eurosig" Sh.a:
Floga Reastaurant:
Prince Park:
ItalDeck LTD:
ALUMIL:
Free credit card from Raiffeisen Bank
Credit cards with monthly partial payment can be used for purchase, payment and performance services.
Credit card offered from Raiffeisen Bank is free, 0% commission for application and maintenance services.
Loan for Agro Business from Credins Bank
With Loan for Agro Tourism Credins Bank supports you in every step you take to develop your business
Credins Bank assists you to develop your business offering financial support.
Want to enlarge your processing business? You need modern equipment to further develop your business? Visit Credins Bank
Credins Bank supports you financially for different products and investment in agriculture, acquirement advices to grow and develop your business.
In June 2013,
Kastrati Group
became the first Albanian fuel retail company to launch the Electronic Card system in more than 30 petrol stations all over Albania. To satisfy the needs of loyal consumers the Group has issued two types of Electronic Cards, a Bonus Card and an Electronic Coupon.
Bonus Card: The Bonus Card is a loyalty card that should be shown every time a vehicle refuels in any of the Kastrati fuel stations. For each liter of fuel bought the client earns 1.5 bonus points. By collecting bonus points the client is rewarded with free fuel. For one liter of free fuel 100 bonus points are required.
Electronic Coupon:The Electronic Coupon is a prepaid client card. It is registered under a specific user and an specific number plate of a car. The card is valid only for the individual registered vehicle and owner. The minimum credit amount required is an advance payment of 20 liters. The card can be credited either at the petrol station or at a bank.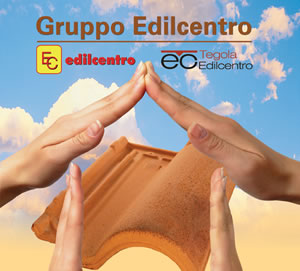 The Edil Centro Group
it now offering their products at the following retailers offering to be close to the customers with building tiles and various roof tiles in: Tirana at Imel and Rafaelo sh.p.k, Kavaje at Tatani Sh.p.k, Durres at Marsida Sh.p.k, Lushnje at Solli Sh.p.k, Vlore at Nukaj Sh.p.k, Perrenjas at Mona Sh.p.k, Ballsh at Gllava Sh.p.k, Fier aat Kurteshi sh.p.k, Elbasan at Dushku Sh.p.k, Gjirokaster at Pireli Sh.p.k, Permet at Hoxha Sh.p.k, Lezhe at Stela Sh.p.k, Shkoder at Arens Sh.p.k, Malesi e Madhe at Curri Sh.p.k, Peqin at Loren Sh.p.k, Kruje at Shijaku Sh.p.k, Korce at Arditi Sh.p.k
As well as in Kosovo at Perparimi Sh.p.k and Montenegro Milla imp-exp and in Italy A.C.C. Italia
Family or group health insurance from Eurosig, only 170 Euro/annum.
The package offers coverage up to 500 Euro in case of emergency or any surgery.
The package included it is in cooperation with one of the best hospital in Albania HYGEIA, offering such as full catch up, analyses such as blood, cardiology, Ambulance service, Pap test etc.

Love the Albanian food tradition, then look no further Floga Restaurant offers a variety of daily take awa package of as little as 450 Lek or 3 Euro.
The restaurant it is allocated quite close to the centre and offers home made style cooking with a fresh looking space and small garden for the ones who wish to have their meals and business meetings over lunch or dinner.

Tucked into the top of the Tirana's national park, this upmarket restaurant is like a hunting lodge. The menu offers some of the most exotic dishes all of which produced with regional fresh, organic and bio products.
It´s one best places to go for a dinner or lunch in Tirana, not just for the good food, but also for the location (surrounded by the trees) and service. In summer better to eat inside.
All members of the Chamber book through us to receive discounts.
15% discounts for all bookings via Member to Member scheme,
ItalDeck offers a wide rage of floor tiles, paving driveways, profiles for fence, outdoor flooring etc.
ITALDECK has been engaged for several years in the research and development of alternative to wood flooring systems. Research and development in these years have led us to develop new technologies for the creation of railings and dividers over that of pavings of high quality, long-lasting and especially low maintenance
ItalDeck improves any private project, residential or commercial. Furthermore, the products ItalDeck not require maintenance costs , are safe, and long-lasting and increase the value of the property where they are installed.

Call for a Member to Member discount:
Architectural Systems are ALUMIL's dominating product group. They are designed for every architectural application, such as doors, windows, facades (Curtain walls), atriums, mullions of offices e.t.c, and cover all needs.
ALUMIL allocates 48 different architectural aluminium systems for every application, need and demand, as well as 18 special applications.